Easter is
this Sunday
and I have been working on a few projects inspired from
Pinterest
.
Don't you just love this diorama? Me too!
Here's my version - which just refuses to grow grass, despite two different sowings. Oh well, Ava and Elliott still recognized what it was supposed to be. Just need to add some crosses…
I made lemon cupcakes with this
Lemonade Cake recipe I pinned
, and I intend to decorate them like this:
Cute huh? And I love that I can buy M&Ms by the color at my local party store. No need to sift through large bags at home (and then "have" to eat the extras).
This sugar cookie is
for sale on Etsy
, but I am thinking of trying my own hand at decorating some Granny's Sugar Cookies in this fashion.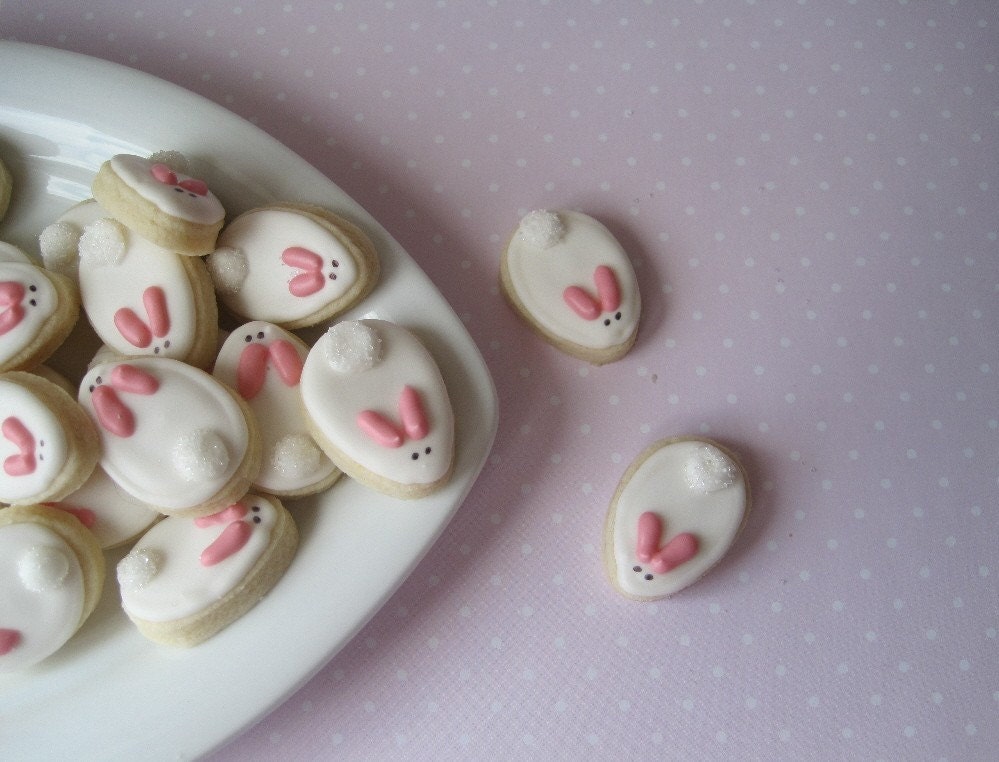 Momma Kay has a recipe that tastes exactly like the Granny B's / Lofthouse-style cookies you see at gas stations. You know, the ones with the pink icing and sprinkles. 
Yes, those cookies!
Aren't they divine.
Want the recipe? Here ya go. You're welcome.
Aren't these "carrots" cute? They are made out of orange dinner napkins, green cutlery, and green pipe cleaners. I thought this would be a fun, kid-friendly edition. Plus, since we are celebrating Easter at Momma Kay's with the rest of the family, these "carrots" are just a little way I can decorate without hosting at my own home.
Source via Sarah on Pinterest
The girls are off preschool this week due to Spring Break, so I wanted to do some fun Easter activities with them. As much as I dread it, they are asking to decorate Easter eggs. A local grocery store has them on sale for $.88/dozen and I have a $.55/2 coupon so I don't have an excuse
not
to get eggs, that's for sure! The dying part
scares me
but I saw this trick on Pinterest that I want to try:
Using a whisk and plastic cup! Genius I tell you.
Genius
.
I also am going to make
Resurrection Rolls
for a treat one day (great idea Grandma Kay!):


So what things are you planning to do to celebrate Easter?